Casa Jumbo Beachfront Home and Guest Cottage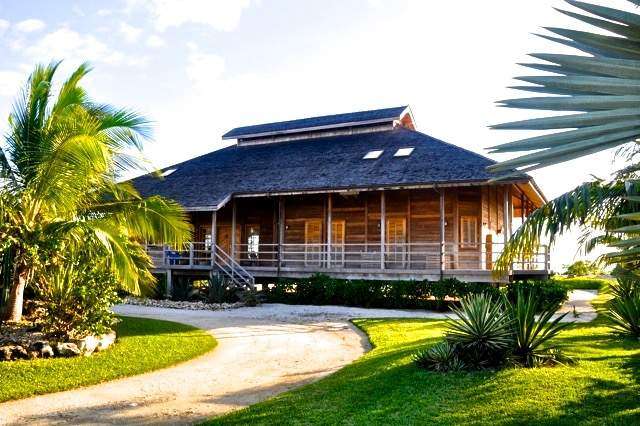 New
This is a unique beachfront property, located in Sunset Beach Community in Whymms, Long Island. The property features 2 residences and 1 vacant lot. The main home "Casa Jumbo", a guest cottage, garage and an additional lot sit on 3.6 acres. The property is fully landscaped with all amenities, satellite TV, internet, 3 rain water catchments and telephone.
PROPERTY DETAILS:
The property features 3 lots on the beach. Description of the lots are as follows:
lot No. 1
Casa Jumbo – Main Home
Solid wood construction (Brazilian origin); two levels.
Ground floor: 3,356 sq. ft. of which 1,270 sq. ft. is a patio
Entrance, living room, dining area, fully furnished kitchen, wine cooler, toilet, 2 bathrooms, 3 bedrooms equipped with A/C.
Every main room has access to the patio
First floor: (1323 sq.ft)
Main room en suite equipped with AC, TV room, Office space with bookcase.
Beachfront.
lot No.2
Boat House
Traditional construction; 2 levels
Ground floor
Cottage/Studio (875 sq.ft.) with room and bathroom
First floor
Loft (875 sq.ft) + 135 sq.ft of covered terrace
Entrance, kitchen, bedroom en suite with patio, all with a view on the sea.
Beach access.
lot No. 3
Ready for a new construction
Beachfront.
Equipment:
Connected to the electrical grid and gas generator
Phone, Internet, Water
Description of the Residences
Casa Jumbo is very spacious with the dining, kitchen, living area, 3 bedrooms and one bathroom on the ground level and the master suite with office/den and bathroom located on the second level. Covered verandahs offer shady seating and cool breezes. This is a beautiful beachfront home for a large family or friends. Great for entertaining.
Cottage and Boat House/Garage is just a few steps away from the main house with the cottage on the second level above the garage/boat house. It is a studio set up with the kitchen and sleeping quarters combined. Large bathroom and closet. Dine on the covered, screened deck with a view of the sea.
There is also the opportunity for rental income on the cottage and/or the main house.
The vacant lot is ready for building or just to leave as it is.
Location
The Sunset Beach community features beachfront and beach access homes on a crescent shaped cove with a long beach strip. Centrally located on the island with close proximity to amenities, grocery and liquor stores, gas station, marina, airport, restaurants and other beautiful beaches.
Asking: $2,500,000.