Partial Construction Home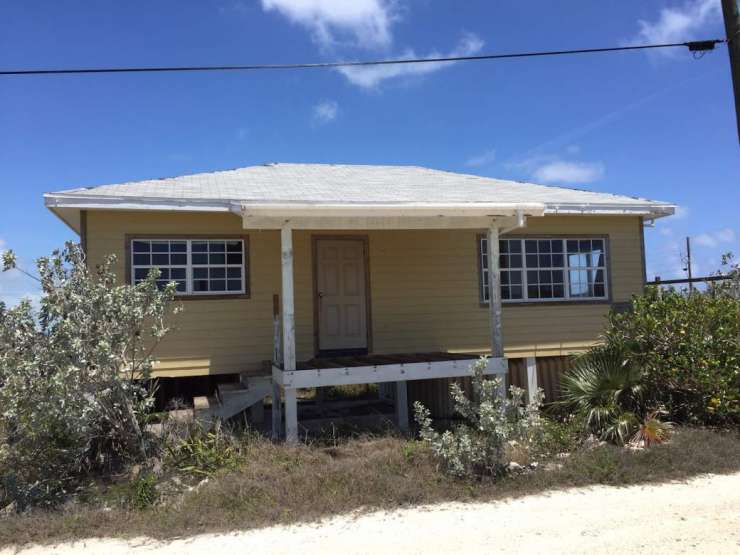 REDUCED - $80,000
REDUCED – NOW ASKING $80,000
This partial construction 2 bedroom/2 bath home has most of the exterior completed. Plumbing and electrical roughed in. It has beach access to a lovely sandy beach and is situated in a small neighborhood with other homes nearby. Home is being sold "AS IS". Master bedroom has an ensuite bathroom. The guest bedroom opens on the deck and so does a portion of the living area. Owners of this home will enjoy beautiful sunset views from the front deck, master bedroom and kitchen area. Good breeze coming in off the ocean to keep the home cool.
The location is just a short distance from Clarence Town, the capital of the island where you will find a marina, bars/restaurants, some shops and government offices. The nearest airport is about a 20 minute drive North.
You can find beautiful beaches and deep sea fishing or fly-fishing grounds just a short drive away.
About Long Island:
Literally, Long Island is a "long" island with small settlements scattered throughout. People are known for being very friendly and helpful. Flights arrive to the island daily from Nassau and via private charters. Supplies are delivered to the island also on a weekly basis in the North and South areas of the island with one boat coming into Clarence Town from Fort Lauderdale area. This means it is easy to get to the island and to have your supplies shipped in from Nassau or the US.
The world famous Dean's Blue Hole is just about a 10 minute drive away. In addition, there are beautiful caves in Hamilton's and old churches in Clarence Town with Columbus official landing monument located at the far end in the North of the island.
In closing, you will find that there are lots to do if you enjoy exploring, fishing, beaching, etc.
Details:
864 sq. ft. interior
160 sq. ft of decking
6155 – 0.13 acre.